April brings out the drama on wedotv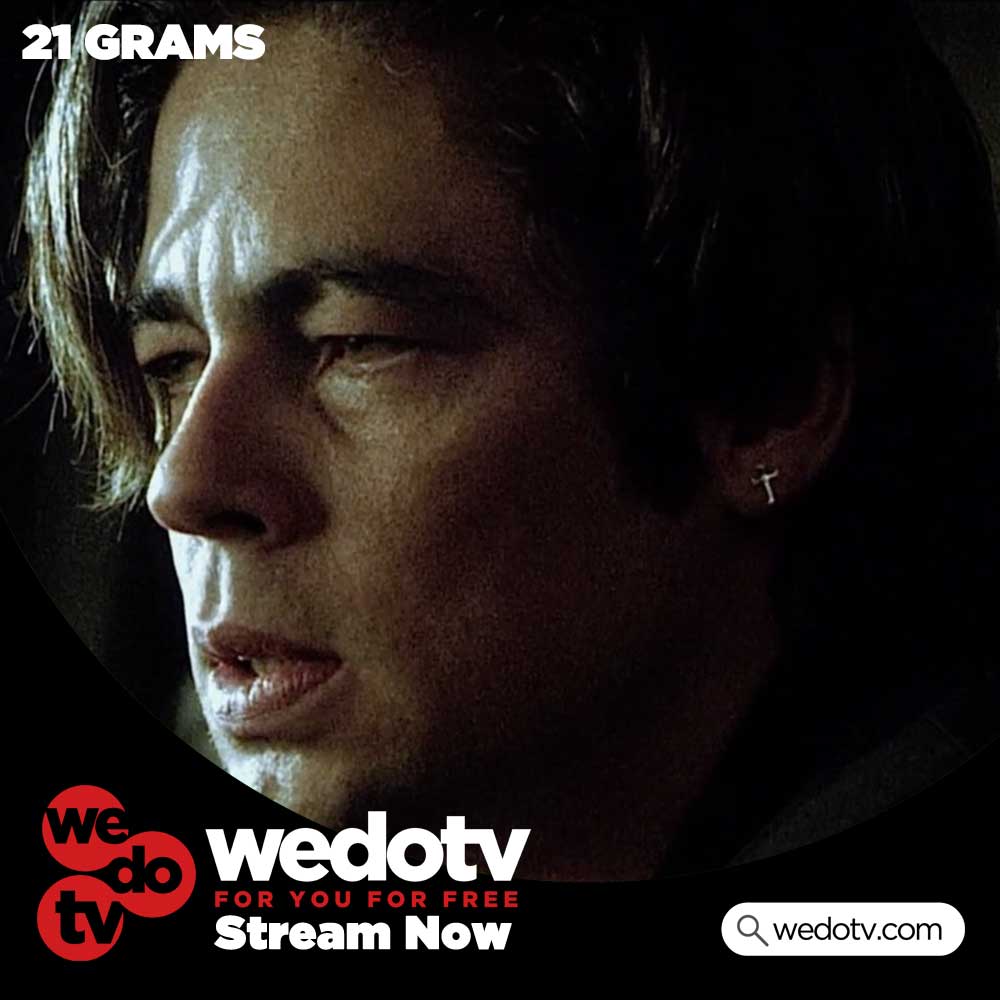 April is the month for star-studded drama, here's a selection of this powerful, free to stream movies:
21 Grams stars Sean Penn, Benicio Del Toro, Naomi Watts, Charlotte Gainsbourg in a story of trust and lies. They say we all lose 21 grams at the exact moment of our death... everyone. The weight of a stack of nickels. The weight of a chocolate bar. The weight of a hummingbird...
In Run The Tide a guy named Rey gives up his chance at college and love to raise his young half-brother Oliver, who looks nothing like him - "same mom, different dads." But when his meth addicted mother, Lola, is released from prison determined to rebuild her family, Rey kidnaps his younger brother and escapes their desert home for the California coast, chasing the dream that he let go years ago.
Emile Hirsch, Justin Timberlake, and Anton Yelchin all star in Nick Cassavetes' Alpha Dog. Inspired by true events; Alpha Dog follows three fateful days when the lives of a group of Southern California teens suddenly dead-ends and the wild partying comes to an abrupt halt with disasterous results.
Also known as My Killer Client, Killer In Red concerns Christa Bright who is an aspiring personal stylist who has an instant connection with new client Kat Niven, a shy woman who needs help gaining confidence. But Kat's admiration for Christa turns into an all consuming obsession with Christa and her fiancé, and she will stop at nothing to get what she wants.
In Dark Tide a professional diver tutor (Halle Berry) returns to deep waters after a year, following an almost fatal encounter with a great white shark. The nightmare from the deep is still lurking and it's even hungrier than before.