Who let the dogs out this August on wedotv?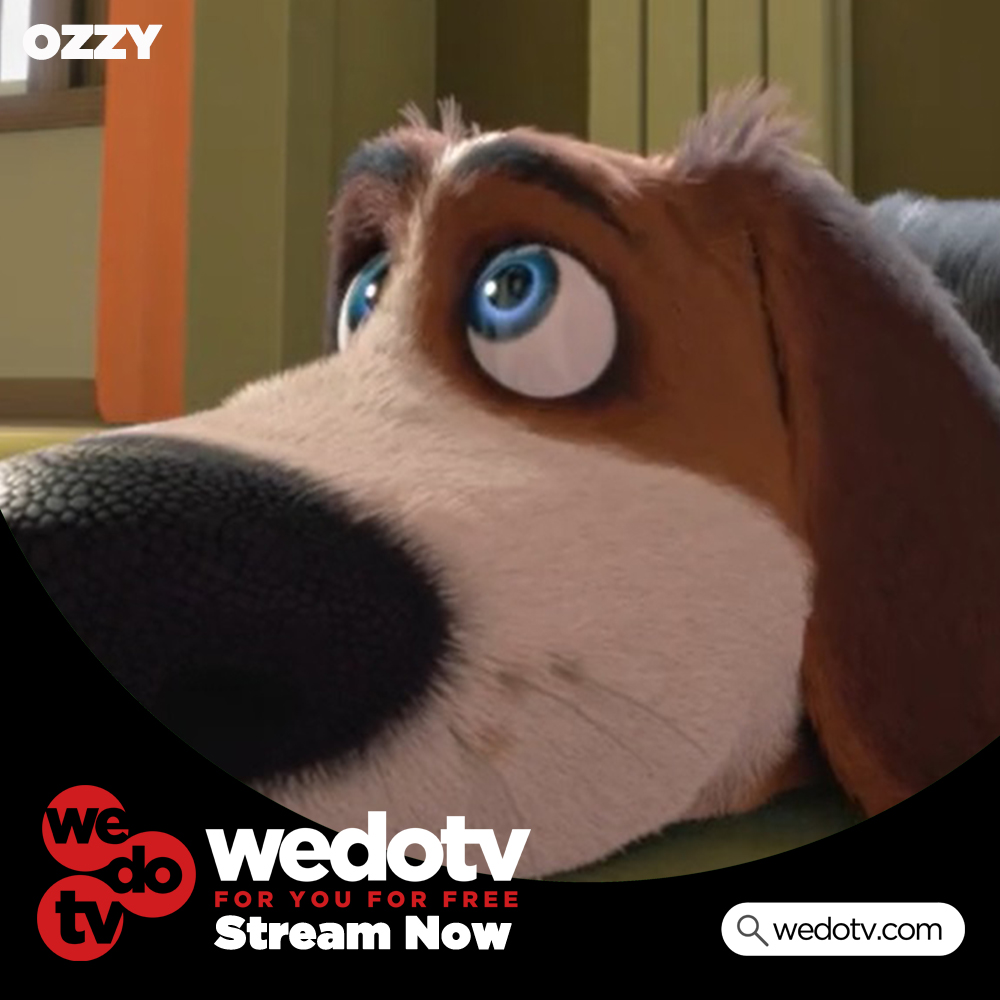 August on wedotv is all about canine capers on wedotv with a selection of movies dedicated to our four-legged friends:
We start with animated classic for all the family, Ozzy. When his family goes on vacation, a young dog finds himself at a dog prison where he must escape with the help of his new friends. With voice talents of  Guillermo Romero, Dani Rovira, and José Mota this is one adventure you're sure to return to.
Also you can stream the double-bill A.R.C.H.I.E. and A.R.C.H.I.E. 2 : Mission Impawsible! In the first movie (with voices from Michael J. Fox, Katharine Isabelle, and director Robin Dunne) 15 year-old Isabel Sullivan has just moved to a small town to live with her Uncle Paul. Isabel befriends a stray robot dog named A.R.C.H.I.E. He looks like a normal dog but is anything but. He can talk. He can run at break-neck speed. He has x-ray vision and is super strong. They become firm friends but things take a turn for the worse when an evil man arrives in town claiming to be A.R.C.H.I.E.'s rightful owner. Then is the sequel the super intelligent artificial robotronic dog, befriends Gregory, a young boy who is the son of a carnival owner. Gregory is concerned that someone has been stealing from the carnival and enlists his new friend to help find the culprit.
A heart-warming sequel is also waiting for you this month as we bring you Red Dog: The Early Years. In this paw-some adventure starring Pan's Levi Miller and Harry Potter favourite Jason Isaacs, a young boy discovers a puppy covered in blue paint, while living on a ranch with his grandma. Together they em-BARK on an exciting adventure and become the best of friends. A touching, uplifting coming-of-age tale for all the family. 
Get a glimpse of a (dog's) life of glamour in Pawparazzi! London Bridges, a fast rising Hollywood starlet, with her pampered pomeranian Latte in tow, arrives on location for "There Will Be Oil" and finds that she won't be receiving the star treatment that she is used to.
It's never too early to think of the Season of Goodwill so check out Three Dogateers Save Christmas which includes the talents of Dean Cain, Richard Riehle, and Bill Oberst Jr. When they are left on their own a few days before Christmas, three white little fur balls get their paws into a world of trouble. A couple of no-good burglars have made off with all of the family's presents and decorations, and it's time for the Three Dogateers to unite! The always-hungry Barkos, the pampered purebred Wagos and the adventure-loving Arfamis set off on a journey to sniff out the bad guys. But with the world's meanest dogcatcher hot on their tails, they may need a little help from Santa Claus himself to save Christmas!