As the nights get darker so do our free to our thrillers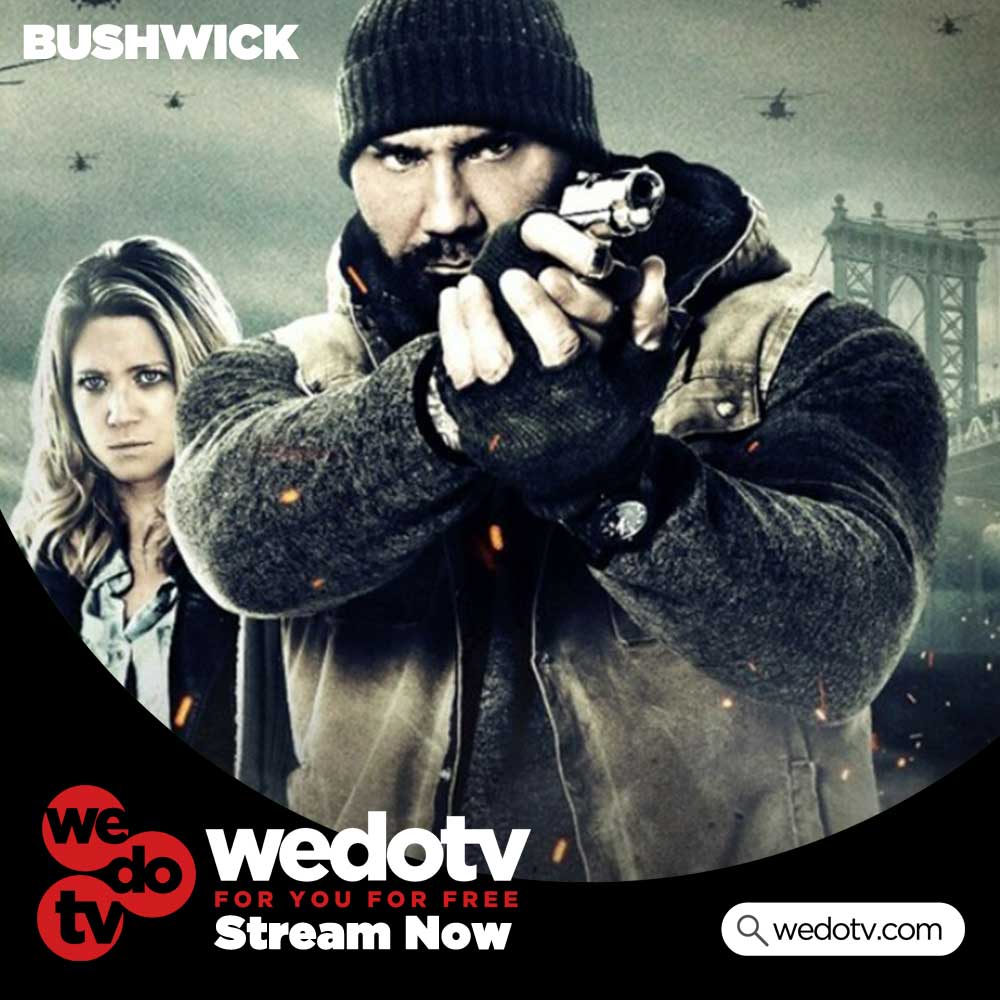 Our season of free to stream thrillers continues so why not choose something different to view for free with wedotv?
We kick-off with explosive thrill starring Dave Bautista and Brittany Snow, Bushwick. The New Civil War Has Begun. When a U.S. based military force invades their Brooklyn neighborhood, 20-year-old Lucy and war veteran Stupe must depend on each other to survive.
Revenge with a brutal twist in the movie M.F.A. An art student taps into a rich source of creative inspiration after the accidental slaughter of the man who brutally attacked her. An unlikely vigilante emerges, set out to avenge college girls whose attackers walked free.
Jim Carrey is given the chance to stretch his acting muscles in Dark Crimes. From the executive producers of The Revenant, Jim Carrey commands the screen in this spellbinding thriller. When a disgraced detective Tadek notices the stark similarities between a murder case and a crime novel written by Kozlow (Marton Csokas), he sees an opportunity to redeem his career. Digging deeper Tadek is soon caught up in a game of cat and mouse, that will reveal a dark truth.
The dream team of John Travolta, Morgan Freeman, Brendan Fraser, and Famke Janssen join forces for Eye for an Eye. Carson Philips, a hard-drinking L.A. private eye takes a case in his old hometown in Texas. While at work Philips must confront a crime boss, a shady doctor, a sexy club singer, his former lover - and his own dark, disturbing past.
One of the most accliamed books of recent years gets the big screen treatment, The Girl on the Train. A chance encounter with a mysterious young woman leads a documentary filmmaker down a very different road than he intended as he works on his latest project.