Get up close and personal with some of the most famous faces in music with wedotv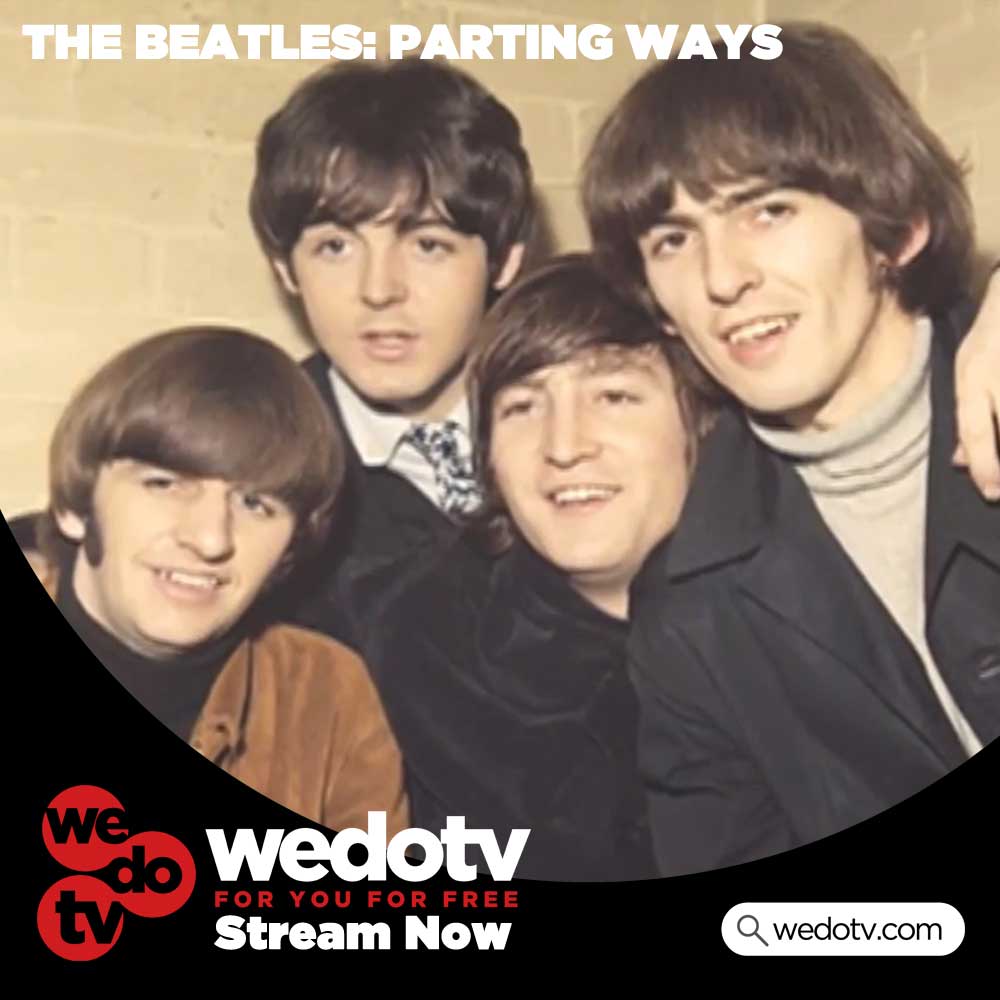 Spend the autumn evenings in the company of rock and pop legends with our very own selection of masterly made musical docs.
The Beatles are arguable the most famous group of all time, but what happened after The Fab Four split? The Beatles: Parting Ways covers the unparalleled solo careers of John Lennon, Paul McCartney, George Harrison and Ringo Starr, the famous partnerships, tragic murder, and knighthood, it looks at how the fab four have remained in the public eye.
U2: A Rock Crusade is the story of this band's never ending energy, drive and commitment to social causes, and U2's efforts to use its influence in order to affect change for the people who need it most - the poor and disadvantaged. Discover for yourself the remarkable achievements of this gifted group from Dublin who have inspired change and made a real and lasting difference in the world.
If you're into something a bit heavier then Legends of Rock: Metal Mania is for you. This doc takes the microphone backstage to hear the great legends of rock. This episode talks to the stars heavy metal including such legends as Ozzy Osbourne, Alice Cooper, Led Zeppelin who tell it like it is - their thoughts on life, love, the music, the bands, politics, sex, drugs, devil worship and keeping it unreal.
The 1960s was the decade where music changed forever and a band which helped this change was a small band from Venice, California and the doc The Doors: When You're Strange charts their brief but ever lasting legacy and follows each member; John Densmore, Robby Krieger, Ray Manzarek, and Jim Morrison as they break into the charts all the way thorugh to the other side. Johnny Depp narrates this breathtaking piece of cinema.
Directed by movie legend Ron Howard, Jay Z: Made in America captures this creative in full business mode as allows us to go behind-the-scenes during one of the year's biggest concerts, the "Made In America" festival in Philadelphia.