Laughs all the way this summer with wedotv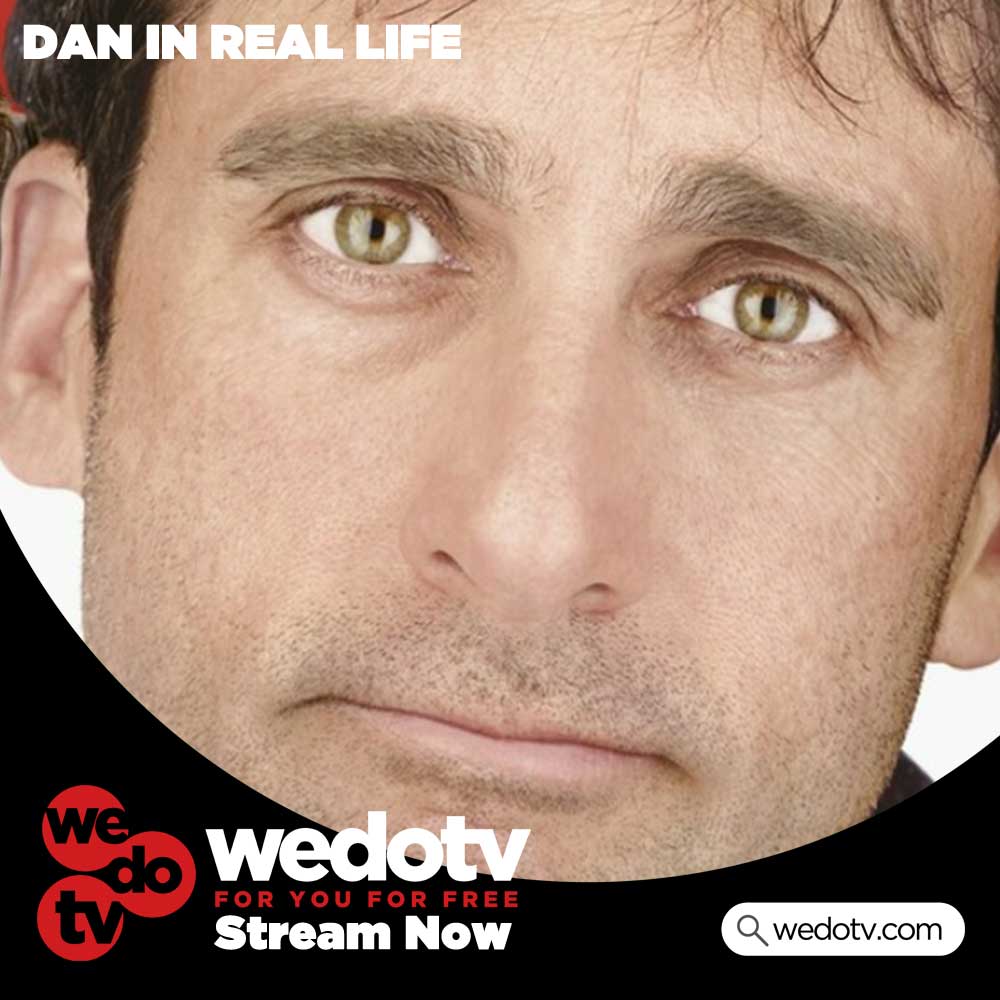 Chill out this summer with our superb selection of side-bursters and comedy classics. Remember all are free to stream and any device you have thanks to wedotv.
Steve Carrell has left the office for more comedy drama in Dan in Real Life. After raising three young daughters single-handedly and juggling the problems of America as a respected advice columnist, Dan Burns would be the perfect father, if only he could follow his own advice.
Comedy legend Robin Williams, Peter Dinklage and Mila Kunis are on fantastic form in The Angriest Man in Brooklyn, a story of lies, lust and love. When a doctor mistakenly diagnoses Henry as having 90 minutes to live, he begins a wildly funny journey to make amends with his family and friends. Featuring eye-wateringly entertaining performances this is a hilarious story of anger management in action!
Also known as Paper Man, Unlikely Hero has the sublime cast of Jeff Daniels, Emma Stone, and Ryan Reynolds. This coming-of-middle-age comedy chronicles the unlikely friendship between failed author Richard Dunne and a Long Island teen who teaches him a thing or two about growing up, all under the disapproving eye of his long-suffering wife and his imaginary Superhero friend.
How about a retro comedy which is as retro as you can get, Mike Myers, Elizabeth Hurley, and Michael York star in Austin Powers: International Man of Mystery. A world-class playboy and part-time secret agent from the 1960s emerges after thirty years in a cryogenic state to battle with his nemesis Dr. Evil. Meet Austin Powers, he's debonair defiant, and defrosted!
No comedy due could match the talent of Stan Laurel and Oliver Hardy and they're firing on all comedy cylinders in the monochrome masterpiece Flying Deuces. Oliver is dejected when he finds out that his lady love is married. To forget her, he and Stan join the Foreign Legion but get in trouble when they try to master the discipline the Legion requires.
Steve Martin and Lily Tomlin are comedy legends and finally got to team up in Carl Reiner's All of Me. Ambitious attorney Roger Cobb (Martin) is assigned to alter the will of ailing millionaire Edwina Cutwater (Tomlin), who wishes to bequeath her estate to a healthy young woman (Victoria Tennant), after Cutwater's guru transfers the old eccentric's soul to her healthy body. No one believes for a second it will actually work until Ms. Cutwater awakens in Roger's body and he becomes, literally, a man possessed, fighting for control of himself. A dying millionaire has her soul transferred into a younger, willing woman. However, something goes wrong, and she finds herself in her lawyer's body - together with the lawyer.
Follows comedian/author/activist Russell Brand as he dives headlong into drugs, sex and fame in an attempt to find happiness, only to realise that our culture feeds us bad ideas and empty idols in Brand: A Second Coming. Through his stand-up routine, Brand explores his own true icons - Gandhi, Che Guevara, Malcolm X and Jesus Christ - and evolves from addict and Hollywood star to an unexpected political disruptor and newfound hero to the underserved.
Let the battle commence in Bad Parents, a hilarious, comedic look into the manic world of football and overzealous parents! Suburban mother Kathy (Janeane Garofalo) is thrust into the hyper-competitive world of football when she signs up her 7-year-old daughter for a team with a mass of crazy parents involved. The game is on!