Get ready Eurovision fans, This is GWAR!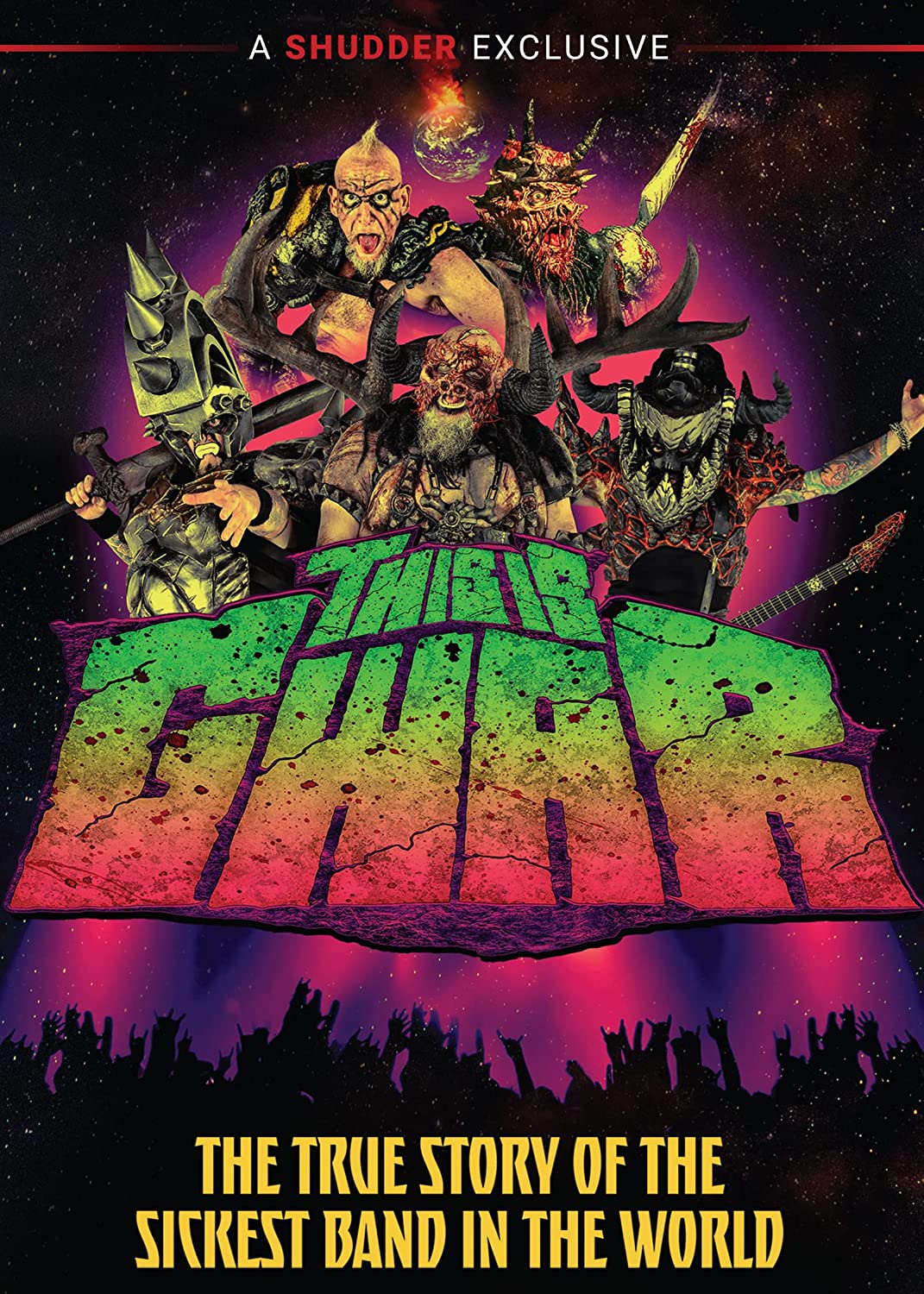 Take a trip into the wild and extreme world of GWAR one of the most iconic heavy metal/art collective/monster bands in the universe, that you've probably never heard of. This is GWAR is a wickedly entertaining, crazily captivating, stonking true story. and is set for its barnstorming Blu-ray, DVD and digital release on 24 October 2022, courtesy of Acorn Media International.
The amazing release comes complete with a mother load of eye-watering extra including a commentary, a fascinating behind the scenes GWAR show feature and interviews, please see full list below. This aural and visual delight tells the eye-opening and eye-wateringly terrific tale of an iconic collective who have been described as one of the sickest bands in the world and is told by the humans who have fought to keep it alive for more than 30 years.
Following the early days of the band, through to their near-commercial success, this mind-blowing feature tells of a story from devastatingly dark times to triumph over adversity and includes a stellar line-up of contributors and fans including Jackass' Bam Marger, actor Ethan Embry (Empire Records, Grace and Frankie, Sneaky Pete) and true original 'Weird Al' Yankovic). There's also footage of their wickedly outlandish performances and a host of colourful interviews making this documentary a total blast from start to finish.
Scott Barber's (The Orange Years: The Nickelodeon Story, American Clown) feature documentary provides an astounding, deeply honest, personal glimpse into the world of these shocking pioneers. Formed in Richmond, Virginia 1984 – comprised of and operated by a frequently rotating line-up of musicians, artists and filmmakers collectively known as Slave Pit Inc – GWAR quickly established themselves as heavy metal legends.
SPECIAL FEATURES include:
• Commentary track with Derks and Bob Gorman • Behind the scenes of a GWAR Show
• GWAR on Empire Records
• The legend of GWAR
• Last interview with Dave Brockien
• A message from the Scumdogs of the Universe
• Four pillars of GWAR
• Slave Pit walk through with Michael Bishop
• GWAR from the outside