Christmas in July on wedotv!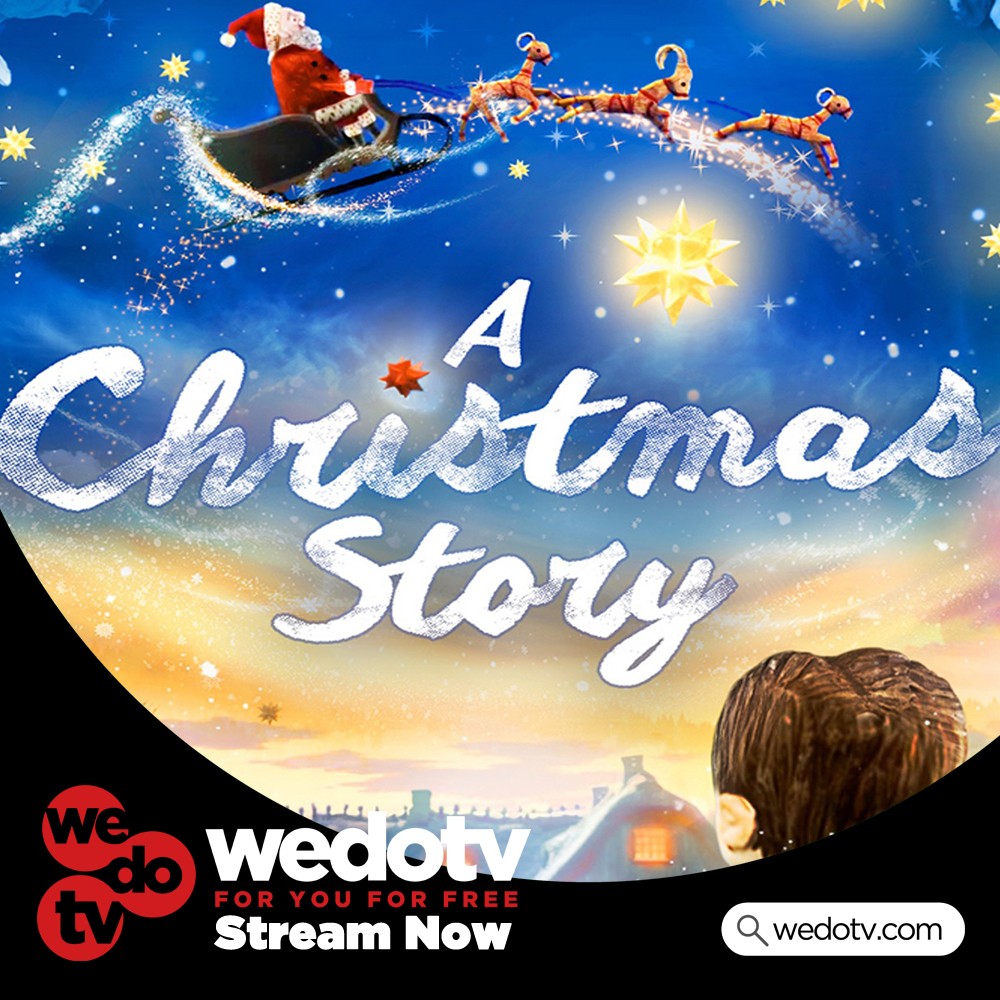 It may be the height of Summer but wedotv is already looking towards the Winter with a slate of seasonal movies to help you and your kids cool off away from the baking heat. Remember these movies are available to stream for free from any device, anytime you like!
Remember a canine is for life and not just for Christmas and Shelby: The Dog Who Saved Christmas will gently remind you of this. Shelby runs away from the pound and into the hearts of Jake and his family. When Jake dreams of being a magician with Shelby as his assistant, what could go wrong? However, a dog catcher has Shelby in his sights and will not stop until he finds him. Together, they must conjure up some Christmas magic to save the day. With a cast which includes Rob Schnieder, Tom Arnold, Jennifer Gibson and Chevy Chase this is one for the family.
More four-legged fun in the swashbuckler The Three Dogateers Save Christmas. When they are left on their own a few days before Christmas, three white little fur balls get their paws into a world of trouble. A couple of no-good burglars have made off with all of the family's presents and decorations, and it's time for the Three Dogateers to unite! The always-hungry Barkos, the pampered purebred Wagos and the adventure-loving Arfamis set off on a journey to sniff out the bad guys. But with the world's meanest dogcatcher hot on their tails, they may need a little help from Santa Claus himself to save Christmas! This is rip-roaring adventure is huge fun and listen out for the voice talent of Superman himself Dean Cain.
How about the perfect Christmas story for all the family? We have just the thing. Join eight-year-old Julius as he embarks on a magical journey! Growing up in an orphanage, Julius has always been a bit of an outsider. However, one day he is wondrously transported to a frosty and enchanted world where, with the help of Herman the marzipan pig and Sophina the glass angel, he sets off to save Santa from the wicked hands of Crampus. Aimed at people who are very young at heart, A Christmas Story is an international animated movie contains more seasonal cheer than is surely legal!
For the older members of your gang, they may want to stream the romantic comedy Miss Me This Christmas which stars Erica Ash, Redaric Williams, Eva Marcille and Allen Maldonado. Regina and Franklin are seemingly the perfect couple, the toast of all their friends and married on Christmas Day five years ago, in a ceremony people still talk about. At Thanksgiving, they have a huge fight and trusts are broken - they decide to divorce. Their divorce will be final on Christmas Day. Regina decides to move into her friend's suite at The Chesterton Hotel. There she starts a whirlwind romance with eccentric billionaire Ulysses Danbert. When Ulysses proposes to her, she must come to terms that her marriage is over. But Franklin is not ready to give up and he tries to put a wedge in Ulysses' plan – and it all takes place at the big Christmas party at The Chesterton Hotel.
Our final present for you to view is a musical which will warm the coldest of hearts, A Song for Christmas. Two single parents stumble into the possibility of love for Christmas, only to discover that their daughters are embroiled in a nasty rivalry at school. When the rivalry gets out of control, can hope and healing lead everyone to a peaceful and merry Christmas? Director Christie Will Wolf knows exactly what the audience wants and allows the main cast of Kelli Williams, Jonathan Scarfe, and Pippa Mackie the chance deliver fun yet emotional performances in this traditional Christmas movie.
This is only a selection (box) of our seasonal movies, check out wedotv.com for more.