Kill the Irishman - American Crime Movie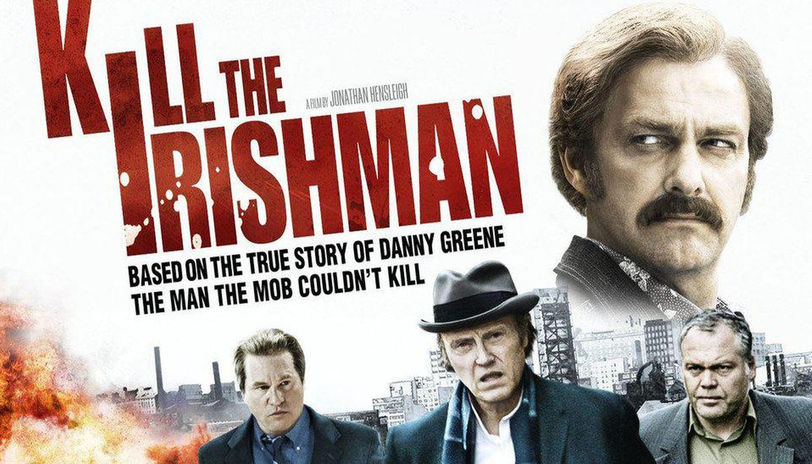 "Kill the Irishman" is a crime film based on a true story about the rise and fall of a local union branch leader from Cleveland, Danny Greene. He ends up working as an FBI informant on a case that brings the downfall of the Italian Mafia in several US cities during the 1970s.
Directed by Jonathan Hensleigh and released in 2011, this film has an admirable cast. Ray Stevenson plays the main character, Danny Greene. The rest of the cast includes Val Kilmer, Vincent D'Onofrio, Christopher Walken, and Linda Cardellini.
A young and charismatic Irish-American, Danny Greene and his childhood friends Billy and Art work together as longshoremen at the Cleveland docks. Being fed up by the exploitation of the corrupt union leader Jerry Merke, Greene decides to run against him at the union's elections. He wins the election and becomes the president of the ILA's local union branch. Quickly Danny improves the working conditions at the docks. However, in an attempt to clear the gambling debt of his friend, he starts supplying Cleveland's Italian Mafia with stolen supplies from the docks. His ordeal gets uncovered by the local newspaper. Greene gets convicted for corruption and embezzlement of the union's funds. However, he manages to evade the charges and significantly reduces jail time by becoming an FBI informant. Being banned for life from organized labor, Danny starts working as an enforcer for the local mob. While climbing his way up the mob ranks, he waged war on the Italian Mafia in Cleveland. At one point, he stopped taking orders from his bosses and started pursuing his interests. His disobedience made him a target for numerous failed assassination attempts, earning him the reputation of "the man the mob couldn't kill." 
"A solid indie action flick with a strong ensemble cast, Kill the Irishman is currently on the arthouse circuit and should satisfy most who've enjoyed gangster flicks like Goodfellas or any number of other similarly styled 70's flicks. Likely to have an even stronger life on home video, Kill the Irishman is rated R for strong language and violence." - The Independent 
Released in 2011 to lukewarm critics, "Killing the Irishman"  quickly gained popularity among the audience. However, most film critics criticized the apparent similarities to Martin Scorsese's "Goodfellas," which is the main reason why this film became popular and got an IMDB score of 7.1. If you are a fan of the genre, you are in for a treat with this action-packed film.