The Moby Dick Series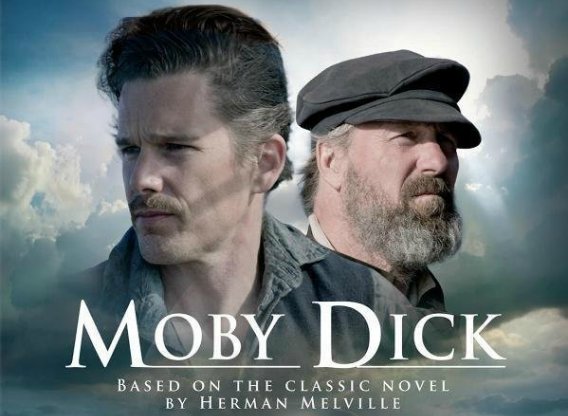 This series based on the classic story of the sailor and his everlasting fight with whale that bit of a piece of his leg, has been an inspiration for another screen story, gathering some great names in the world of movies such as Ethan Hawke and Donald Sutherland. For the first time we see a dominant leading female role, the wife of Captain Ahab, Elizabeth, played by the magnificent Gillian Anderson.
This version of the famous Moby Dick story is a contemporary version with many influences from the directors past experiences as well as the actors' charisma and experiences. 
The public industry critics did not accept this series very well, but it is the latest version of the novel and the one that has the closest connection to the troubles of the modern man. Therefore it has been criticized as using many conversions from traditional to contemporary language and phrases, but that is their charm at the same time, bringing the novel and the whole series closer to our everyday lives.
It is a fact that in this series technology is dominant, the pen is weaker than the camera and the effects it is providing. Vivid evocative images of the sea, the windless skies and the midstorm waves, this series is a grant tribute to Herman's Moby Dick Novel. 
As described by the New York Times:
"Shot mostly in Nova Scotia, it's an ambitious, beautifully made adventure tale that seeks to be respectful of the book while still making the characters and story accessible to modern viewers."
In short this Moby Dick Series 2011 wss produced by Tele München in cooperation with Gate Filmproduktion. Directed by Mike Barker; written by Nigel Williams, based on the novel by Herman Melville; Herbert G. Kloiber and Rikolt Von Gagern, producers.
Leading Actors:
William Hurt (Captain Ahab), Ethan Hawke (Starbuck), Gillian Anderson (Elizabeth), Donald Sutherland (Father Mapple), Charlie Cox (Ishmael), Daniel Gordon (Pip), Raoul Trujillo (Queequeg), Billy Boyd (Elijah) and Eddie Marsan (Stubb).
We hope this description of the history and the making of this powerful miniseries, is inspirational enough for you to visit W4FREE and enjoy The Moby Dick 2011 Series in the comfort of your own home